30th Jun 2023
Motorcycle vests are not just reserved for the open road; they can also add a touch of edgy style and attitude to your everyday wardrobe. Whether you're a passionate rider or simply drawn to the biker aesthetic, incorporating motorcycle vests into your daily fashion can unleash a whole new level of personal style. In this article, we will explore various tips and ideas on how to seamlessly integrate motorcycle vests into your everyday wardrobe, allowing you to embrace your inner rebel while staying fashion-forward.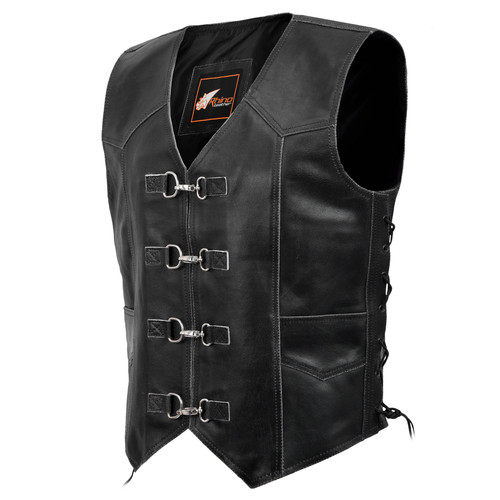 Rev Up Your Style: Incorporating Motorcycle Vests into Your Everyday Wardrobe:
When it comes to incorporating motorcycle vests into your everyday wardrobe, the key is to strike the right balance between ruggedness and versatility. Motorcycle vests offer a unique opportunity to add texture, depth, and a hint of rebellion to your outfits. The key lies in choosing the right pieces to complement the vest and create a cohesive look. Whether you're aiming for a casual, street-inspired ensemble or a more polished, sophisticated vibe, there are numerous ways to rock a motorcycle vest and make it an integral part of your daily style.
Unleashing Biker Chic: How to Rock Motorcycle Vests in Your Daily Fashion:
To unleash the full potential of biker chic in your daily fashion, consider pairing your motorcycle vest with other staple wardrobe pieces. For a laid-back, casual look, layer your vest over a graphic tee or a classic white shirt, and complete the outfit with distressed jeans and ankle boots. Add a touch of attitude with a chunky belt and accessorize with statement jewelry or a bandana. This combination effortlessly exudes a cool, effortless vibe while maintaining an air of rebelliousness.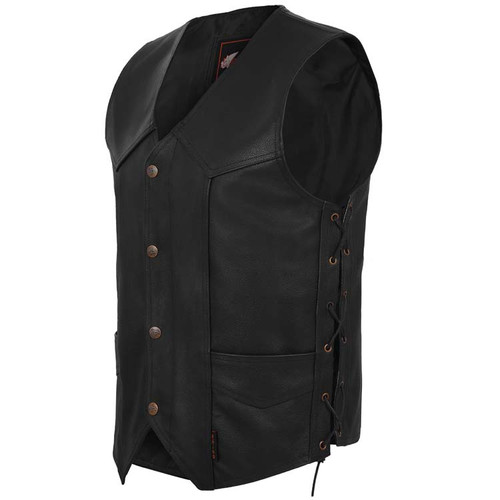 From Road to Runway: Styling Motorcycle Vests for Everyday Wear:
Motorcycle vests have transcended the confines of the open road and made their way onto the runways of high-end fashion brands. Drawing inspiration from these fashion-forward looks, you can experiment with incorporating motorcycle vests into your everyday wear. Pair your vest with tailored trousers, a crisp button-down shirt, and sleek loafers for a chic and unexpected contrast. Experiment with different textures and fabrics to add depth and visual interest to your outfit.
Riding in Style: Integrating Motorcycle Vests into Your Everyday Wardrobe: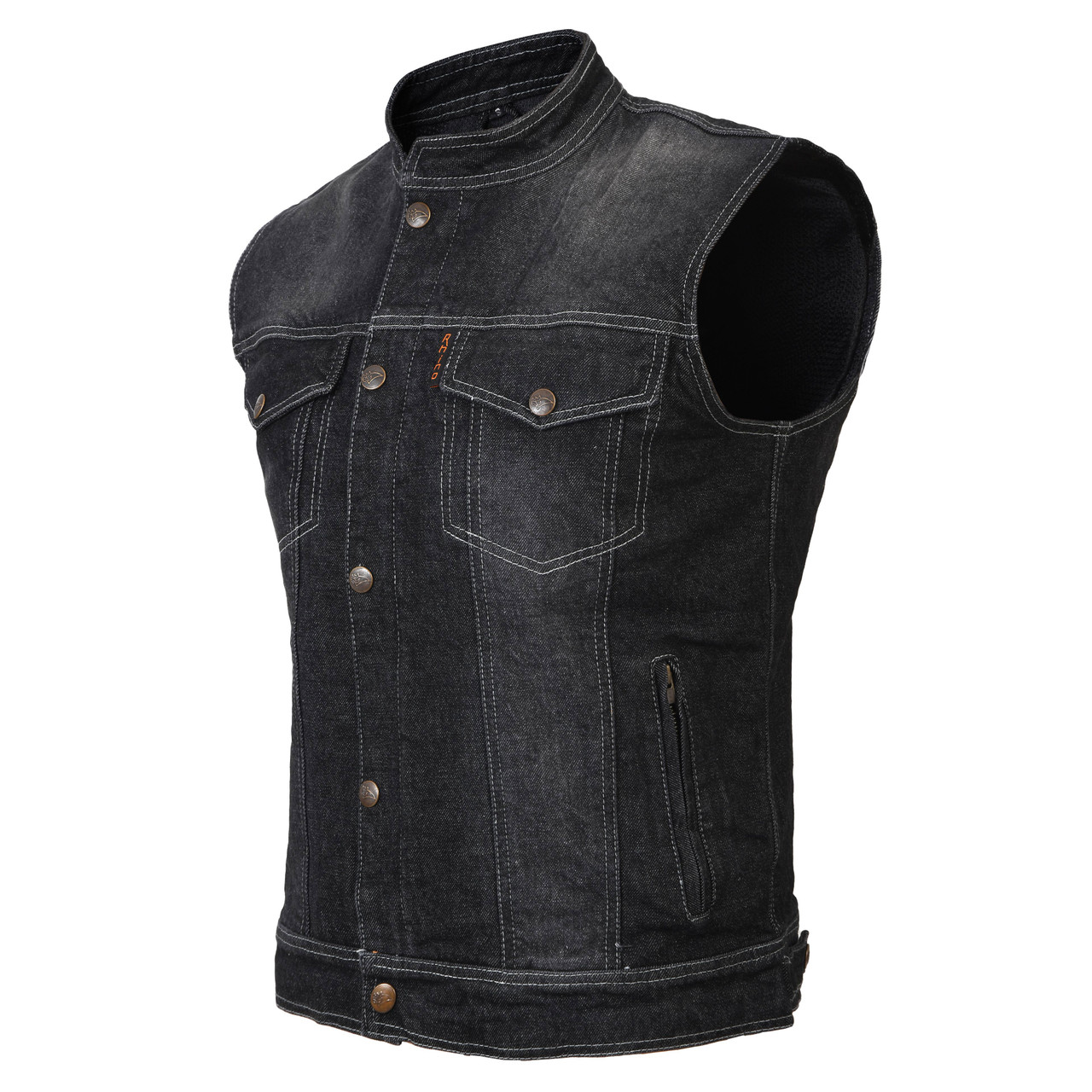 Integrating motorcycle vests into your everyday wardrobe is all about finding the perfect balance between function and fashion. Consider opting for a vest in a neutral color such as black or brown, as these shades are versatile and can effortlessly blend with a variety of outfits. Layer your vest over a lightweight sweater or a fitted hoodie for added warmth and style. Complete the look with dark denim jeans and your favorite pair of boots for an ensemble that exudes an adventurous spirit.
Fashion Forward on Two Wheels: How to Wear Motorcycle Vests in Your Daily Life:
If you're a rider at heart, you can take your motorcycle vest from the streets to the open road seamlessly. Pair your vest with a comfortable long-sleeved shirt or a thermal top for added warmth during your rides. Opt for protective riding pants or jeans and sturdy boots to complete the outfit. Remember to prioritize safety by wearing appropriate riding gear and accessories, such as a helmet and gloves. This way, you can ride in style while ensuring your protection.
Rebel with a Wardrobe: Embracing Motorcycle Vests in Everyday Fashion: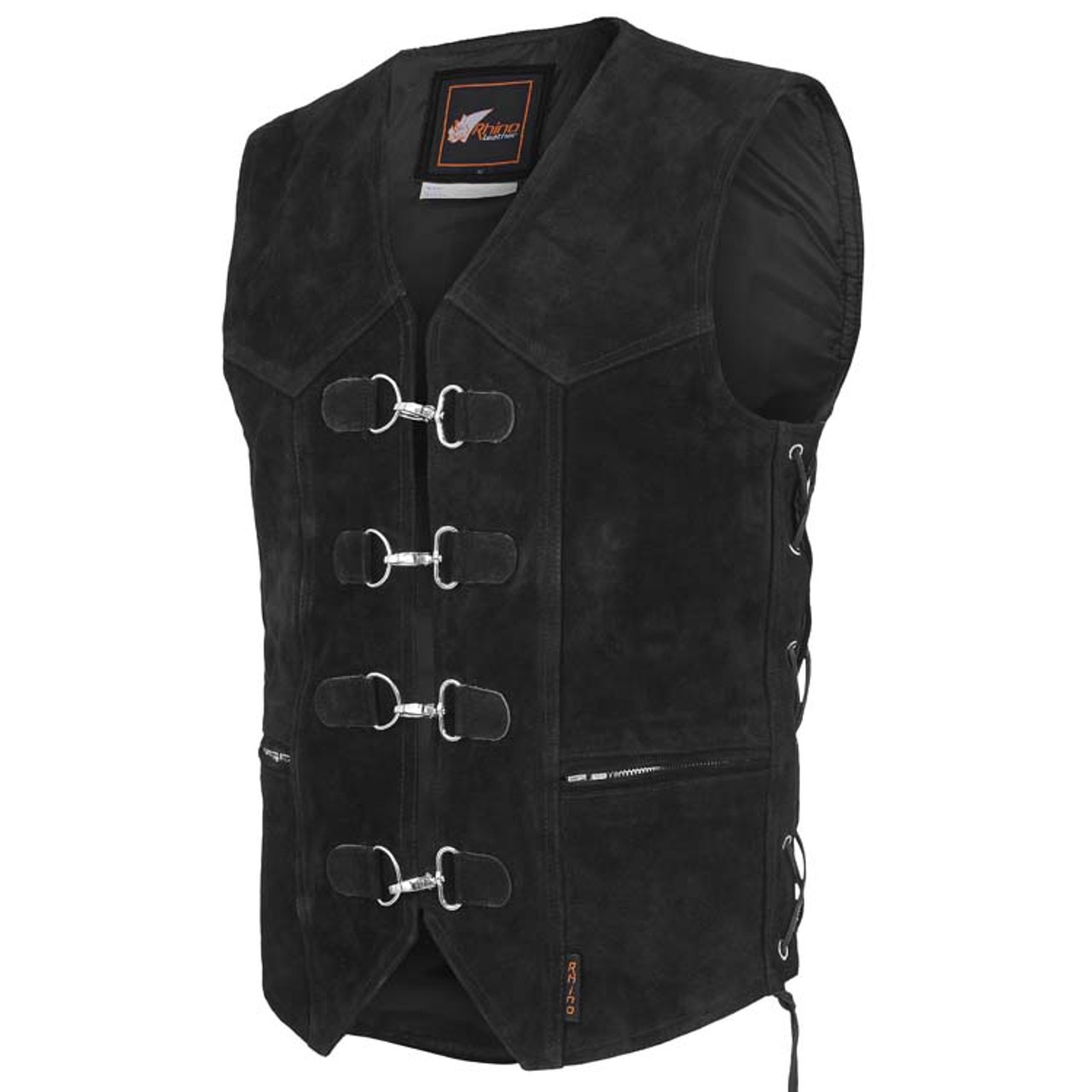 Embracing motorcycle vests in everyday fashion is all about embodying the rebel spirit and making a bold statement. Consider layering your vest over a leather jacket for an extra dose of attitude. Combine it with ripped skinny jeans or leather leggings for a sleek and rebellious look. Add a pair of ankle boots or combat boots to complete the ensemble with an edge. Don't be afraid to experiment with different textures, prints, and colors to truly express your individuality.
Conclusion:
Incorporating motorcycle vests into your everyday wardrobe is an exciting opportunity to elevate your style and embrace your love for motorcycle culture. Whether you're aiming for a casual, edgy look or a more refined and polished ensemble, motorcycle vests offer versatility and a touch of rebellion. By following the tips and ideas presented in this article, you can confidently rock a motorcycle vest in your daily life and make a bold fashion statement. So, rev up your style, unleash your inner rebel, and let your wardrobe reflect your passion for the open road.