28th Oct 2014
There is nothing like mates getting together over the weekend to swap stories of the open road and admire each others rides. With many regional "Show & Shines" and Poker Runs organized there is no shortage of events. Below are a few of the upcoming motorbike events in Australia: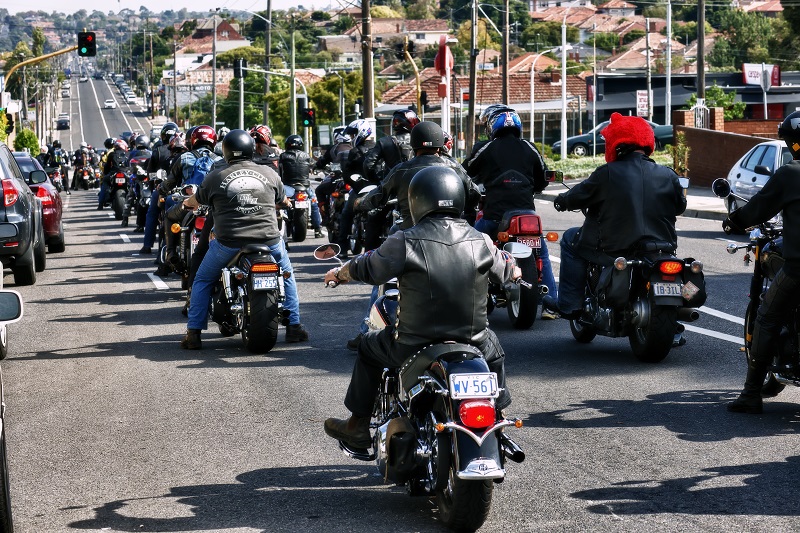 1.MS Poker Run (NSW) 25 October
This event includes a charity auction, raffles, tattoo comp, best stock / custom bike, dinner and music by the Spin Gents. The run starts at Muswellbrook McDonalds and ends at Railway Hotel Muswellbrook. The event is organized by Run Beyond Survival, a non-profit foundation that endeavors to assist those with chronic illness to live a full and fruitful like and to support research, therapy and treatment of those illnesses. The foundation has strived to interact with its peers, neighbouring charities and local community in an amicable manner to support locals in need of assistance and to raise awareness.
2.Tuross Head One Tree Poker Run (NSW) 25 October
Enjoy a great scenic ride on the NSW South Coast with other motorcycle drivers in this charity event and win cash prizes. An after-party will be held with lots of great food and live music at Tuross Head Country Club. Camping is also available. Check out the website www.turossheadcountryclub.com.au for more details. This charity event is organized to raise money for Tuross Head Marine Rescue.
3.Harry's Old Style Bike Show (QLD) 1 November
For the past 20 years, Harry has worked with different Harley-Davidson bikes. Originally from Germany, he is a qualified "sidewinder centre" and has trained with Harley-Davidson Company. The event dubbed as Harry's Custom Bikework showcases various Harley Davidson bikes customised by Harry himself.
Different classes including Modern Chopper, Oldschool Chopper, Modern Bobber, Oldschool Bobber, Classic, Paint, Ratbike, Daily Rider and Encouragement Award will be held in the event. You can check out his website www.harryscustom.com.au or his Facebook page for more information.
4.Twin Bridges Custom & Classic Bike & Car Show (SA) 1 November
This year will be the event's 25th year and it will showcase lots of classic and custom bikes and cars for motor enthusiasts. There will be live music, trade shows and food. It will be held at the Community Club car park, Sturt Reserve, Murray Bridge. You may contact 0412-698-049 or email graaf@intermode.on.ne for more information.
5.Freedom Family Fun Day & Concert (QLD) 1 November
The event, to be held at Wooroolin Sports Grounds, will feature Australia's ultimate ZZ Top tribute show. This will be a fun event for the whole family with free camping and raffle prizes. The proceeds will go to the High Court calling against the Vicious Lawlessnes Association Disestablishment (VLAD) Act & Anti-Association Laws introduced to Queensland last year. Different groups are sponsoring the event, including the United Motorcycle Council of Queensland. Check out http://tinyurl.com/freedomconcertinfo for more information and ticket reservation.
6.In Remembrance Roll the Dice Run (QLD) 8 November
The 7th annual event is organized by Patriots Australia Moreton Bay Chapter and is held to remember those who have died or suffered for Australia's cause in all wars and armed conflict and to raise funds to the charity. Patriots Australia Inc is a Military Motorcycle Club for regular, reserve and ex-serving members of the Defence Force. Visit http://patriotsmoretonbay.com.au/ for more information on the event.
Drop us an email on service@rhinoleather.com.au and tell us about any around your area we have missed or tell us via our facebook page www.facebook.com/rhinoleather.
For your convenience we will keep a calendar of upcoming event at www.rhinoleather.com.au/eventscalendar/. Do bookmark it!