14th Oct 2015
Riding motorcycles is both pleasurable and dangerous. A slight turn at the wrong curb or direction could lead to accidents. Which is why safety measures should always be a top priority. Many of us have encountered danger on the road one way or another. Survivors of crashes have shared stories on how safety gears have saved them from what could've been a potentially permanent injury. On top of that lists are motorcycle leather jackets.
The demand for motorcycle leather jackets has grown over the years.Each brand offers assortments of patterns and styles to go with the diverse taste of bikers.
There is a trending pattern among motorcyclists on what type of jackets they prefer to wear on the road. Other than leather jackets, some prefer to put on mesh and textile jackets. These types of jackets are predominantly worn by cruisers,speed racers and other extreme sports enthusiasts.
When it comes to purchasing new leather jackets, there are a number of choices out there to choose from. Here are the basics on the different styles of jackets that you will come across all the time.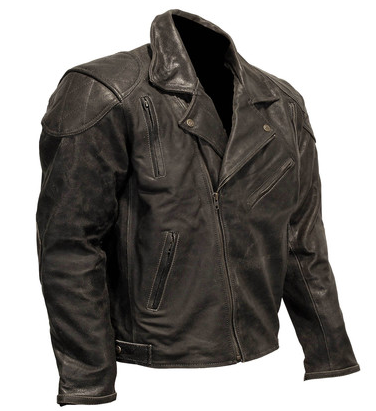 The is every bikers' dream leather jacket. Vintage inspired that come highly recommended in the world of motorcyclist. It's zip up pockets, adjustable straps that pulls in to the torso.The two vertical rear exhaust vents keep you cool with zippered sleeve vents allow additional air flow. This classic beauty is widespread among cruiser riders because of the traditional bike rider look.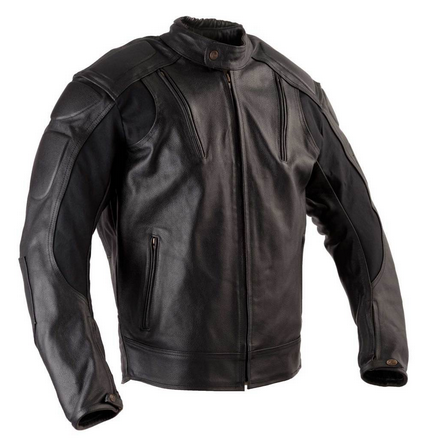 Another prevalent style is the reactor jackets. Designed with the same high quality leather with re-curved arms and stretch fabric underarms designed for a better riding position.This type of jacket provides the rider a sleeker and slimmer profile as it is tailored to fit more snuggly than the traditional style jacket. It is double lined - removable quilted thermal lining for winter and mesh lining for greater air flow.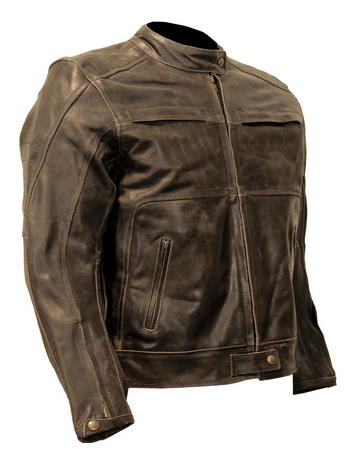 Riders love the café racer motorcycle jacket it provides additional protection from the cold with its augmented thickness and additional insulation. This will save you some skin with its approved armour on key impact zones: shoulders and elbows and back.Its king-size pockets are an added plus for carrying personal belongings.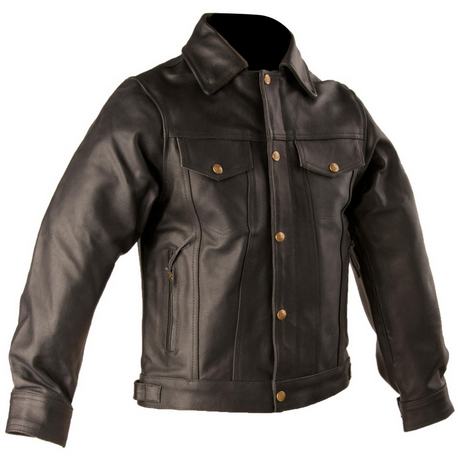 Can be used for riding or for running errands in the city.One of those timeless pieces that never go out of style.Inspired by the traditional denim jacket with two flap button closure pockets on the chest and two hand warmer style slash pockets.Button up front with hidden zipper and snap down shirt style collar so it does not flap up in the wind. Not only is this jacket functional for daily use it is highly durable as well with its double stitched up lines.
With more than a handful of diverse biker leather jackets to choose from, you can see how shopping for one may seem like a fairly continuing task. Best to shop at RhinoLeather which offers high quality leather motorcycle jackets for affordable prices. If you are a member of a Motorcycle Club, sign up for our exclusive discount program to get even more value for your purchase. Start by filling out our Club Rhino form using this link http://www.rhinoleather.com.au/club-rhino/