12th Oct 2017
Distance: 235 km
Estimated Time: 2 hours and 30 minutes
Map: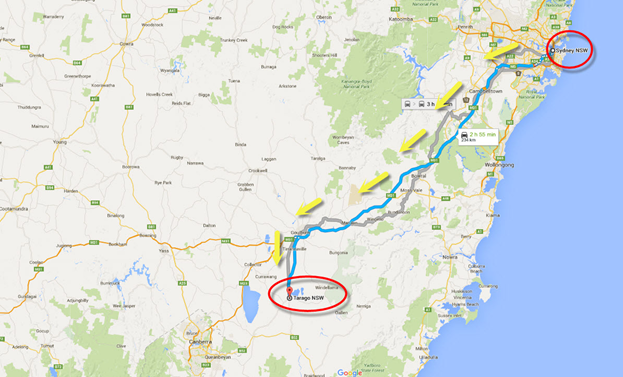 Introduction
What possesses leather clad blokes to dedicate years and years of travelling on two wheels? No need to look too hard for the answer. When riding, you don't think. You ride. No obligations, no fuss. It's you sitting on top of a metallic lid full of flammable liquid beneath and a roaring engine between your legs. Nothing elaborate. Just you and the open sweeping roads up ahead. Vast freedom, all yours for the taking.
When you're about to go for the ride of your life, as freedom usually comes with consequences, you'll do well to remember that not all roads are created equal. Some don't have the nearly-there race track quality that we all want. Roughing it up on the road is part of it.Riding has its dangers, sure, but that danger can sharpen your focus and bring you closer to that fine edge that separates one world from the next. Something a non-motorcyclist will find hard to understand.
on this 4 th road series entry, we take you out to the countryside where both the scenic and the rough exterior compliment each other well.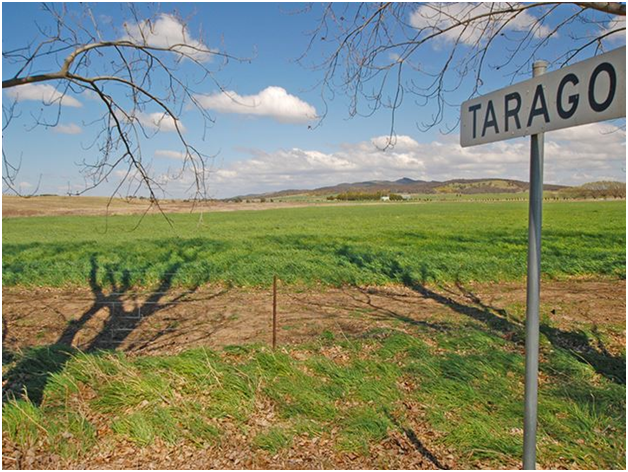 Photo: Raywhite
Why Bikers Love it?
The great thing about being in Sydney is that there is always a route for riding not far from you. Nearly 40 kilometers south of the city of Goulburn is where our adventure unfolds. Tarago is a town in the southern tablelands, about 69 kilometers shy from the capital city of Australia, Canberra.s. It lies in a valley where the Mulwaree Ponds flow towards Goulburn. A mine operated in there for about 20 years but has been converted to treat and dispose of waste material transported by rail from Sydney.
The route alternates between open farm land, thick and thinly wooded areas, rock-cliff faces and escarpments. There's no shortage of turns that range from fast sweepers to tight twists in the different sectors. Along the way, you'll find yourself soon caught in nearly 3km stretch of dirt. Peppered with a thin spread of loose gravel in between the tracks here and there. But the dirt portion of the road is pretty straightforward. Nothing anyone can't handle. If it rains, the dirt end gets pretty chopped up so you may want to know what the forecast is for the day before heading out.
How to Get There
From Sydney, the quickest way would be to take M5 where you'll see a set of signs for the Freeway-Liverpool-Canberra-Airport. When you've gone through it, take the first exit onto Hume. On Hume Highway (M31), you'll be taking a left to Garroorigang Road. Then turn right onto Braidwood Road into Tarago.
Where to Eat and Stay
There are many interesting places to go to while in Tarago. If you're the type of rider who needs a decent cup of coffee to regain all that energy spent on the road, then a good place to stop by would be Café WoodWorks (22 Malbon Street, Bungendore) about 5-10 minutes away from the main road. But if you're in Tarago and you're a biker, there's really only one place you should never miss. At the western end is home to the Loaded Dog Hotel (Wallace St, Tarago NSW 2580, Australia). Its where bikers get together and just have a good laugh and a cold beer while enjoying each other's company. The Dog is definitely worth including in your trip as a base or accommodation on your way through or a simple quick stop for a bite. Those who have been there can't stop raving about this red brick pub's endearing ambiance with many Australian memorabilia on the walls and the smell of open fires burning.
Get ready for your trip by gearing up. RhinoLeather has protective motorcycle clothing for men and women like leather jackets, leather biker pants, helmets and more. So stay safe and enjoy your trip!