16th Nov 2017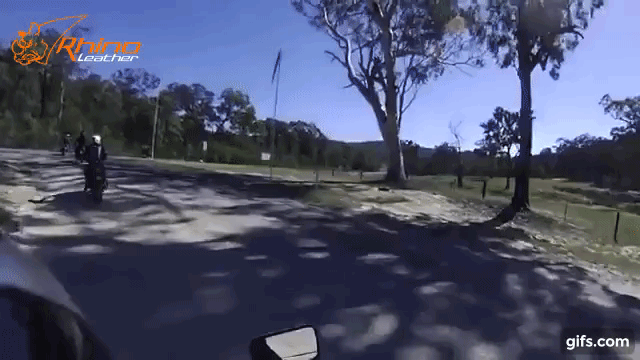 Distance: 130 km
Estimated time: 1 hr and 45 minutes
Map:
A perfect day in the life of an ordinary biker would have a fully paved winding road, a couple of mates to ride with, hairpin bends here and there, relaxed speed limit and a large cold drink waiting at the end. Putty Road can give you that. Among the lists of great driving roads in Sydney that we've rounded up, this one tops it all.
Why Putty?
It used to be part of state route 69. Today, it's unnumbered. It exudes that vibe of serene but long-forgotten roads. Built in 1823, it used to be cattle-rustling route. It is bounded to the west and east by national parks – the Wollemi National Park to the west, and the Yengo National Park to the east which are both part of the UNESCO World Heritage.
There are no stop signs which makes the driving experience both thrilling and potentially dangerous. Putty is definitely exciting to drive on as it stretches right in the middle of a bush land. The view is lovely especially in spring or summer. Bikers love it because it has a bit of everything starting from sweepers, to tight switchbacks and hairpins. If you've just gotten your bike, Putty is probably the best road to practice your twisting and turning reflexes on. Most say that if you can overcome its tricky twists and winding sections, you'll feel more relaxed and a bit more confident the next time you take on a similar road. No shortage of scenic views as well as you work your way through.
How to Get There
To get to Putty, you'll be heading towards North Sydney on George St. You'll then take the M1 to M2 Hills Motorway and A2 to Bridge St. You'll merge onto Bradfield or the Sydney Harbour Bridge. You'll see a sign for Lane Cove Tunnel / Epping / Windsor. When you get to Windsor, you'll be driving through Wilberforce and Colo. From this section it starts out as a winding road up to the hills then you'll come across a fast set of sweepers till you reach the next twisty sections that are fairly tight in places.
Alternatively, you can also take the A4 motorway which will run along Richmond Road and Singleton Road. You'll eventually make a right to Windsor then towards Putty road in Mellong. Putty is quite popular so there are number of road users like tourists, motorcyclists and cyclists on this route. Recent accidents have been reported so best to exercise caution at all times. The road surface is fantastic as it has been resurfaced a few times in recent years.
Here's a Video Clip: NSW Riders on Putty Road by IKNFLY666
Where to eat and stay
A favourite grab and go place on the way to Putty is the Grey Gums Café (8679 Putty Rd,).. It is located on the Putty Road halfway between Singleton and Windsor. You can't miss it really as it is in the center of nowhere. It is a great place to stop and relax during a ride and their burgers are fantastic. If you're in the mood for something a little fancier with lush greens views and you've taken the Singleton route, you may want to turn right towards to Broke and head on to Margan Restaurant (1238 Milbrodale Rd,). We'll dive into more details about the wine region on our next road blog series. Should you decide to stay the night, you might want to check in Windsor Terrace Motel (47 George St, Windsor NSW 2756) and enjoy the river views before you head back to the bustling city.

Geared up? For such a trip it's best to have adequately protective motorcycle clothing for men and women. Check out Rhinoleather range of leather jackets, biker vests, kevlar jeans, helmets and more. So enjoy your trip and remember, safety first!