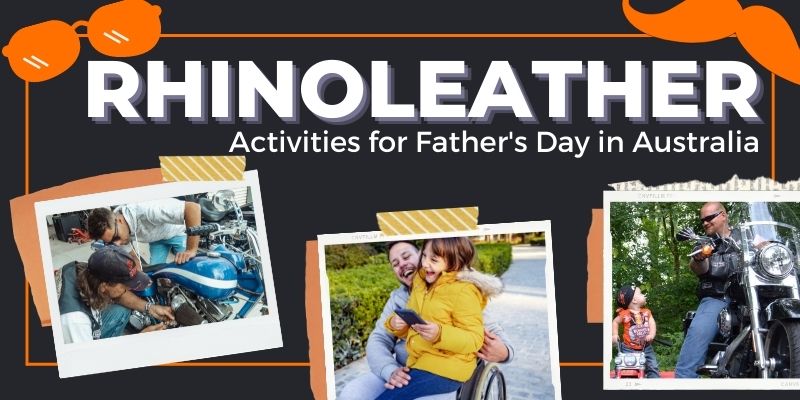 One of the most celebrated festivals in Australia is Father's Day. It occurs during the start of Spring, so there are a variety of activities and events to enjoy, many of which take place outside.

Here are eight exciting activities you may perform on Father's Day in Australia. For ideas on what to do and where to go for your upcoming Father's Day celebration, continue reading:



1. Go out to eat: Reserve a table at a restaurant or café and treat your father to lunch or dinner with the family. As Father's Day is a very busy day, make sure to make reservations in advance.

2. Plan a picnic: September is a fantastic month for an outdoor picnic. Make time to catch up with friends and family outside while preparing some refreshments. Visit a beach, a wildlife preserve, or a national park.

3. Take a hike; Australia is a varied nation with many distinctive landscapes. Whether it's an all-day endeavor or just a leisurely stroll, all states and territories have fantastic possibilities for a day walk. Bring your camera so you may record all the memories on a lens.

4. Visit a pub; many are kid-friendly and frequently offer special menus in honor of Father's Day. Give dad a drink or even dinner.

5. Visit a cultural venue: Father's Day presents a wonderful opportunity to see a museum or gallery. You could go to an art gallery, a museum, or even the zoo, depending on your family's preferences.

6. Visit the theater: Many movies are released around Father's Day. You will have a wide selection of movies to choose from, whether you want to see an action movie, an indie picture, or a comedy.

7. Make something: Make a craft activity out of your Father's Day celebration. Small children will love creating a gift for dad that he will treasure; think about producing a collage, an ornament, or a card yourself.


8. Try something new and adventurous: Australia has a wide variety of exciting activities to get your heart racing. Think about taking dad quad riding, abseiling, or even shark swimming!
Regardless of what you decide to do with your father figure on this memorable day, he will undoubtedly appreciate the work you put in.


Thinking of a best gift for Father's Day?

Father's Day is celebrated in Australia in the early spring, making it a great time to give your dad a gift that he can use outside. Our Rhinoleather Clothing Products, which he can use throughout his long rides, would make the ideal present for that.